Our success is due to our persistent endeavoUrs and passion for growth.
The following overview presents the most important highlights of the development of our Group:
1940's
Mr. Naraindas laid the foundation in 1947 with a small silk garments trading firm in Singapore. With his relentless efforts, the business gradually expanded its horizons.
1950's & 1960's
Mr. Naraindas ventured into Africa and capitalized on myriad of business opportunities.
1980's
The Group acquired a significant number of commercial shop units in Lucky Plaza, Peninsula Plaza, Queensway Shopping Centre and other prominent places in the island of Singapore.
1990's
As part of diversification from commercial & residential property investment in to the Hospitality industry, the Group acquired the following properties:
Novotel Hotel in Auckland
Holiday Inn in Queenstown
Mercure Hotel in Perth
Mercure Hotel in Brisbane
Quality Princess Hotel in Perth
The Group acquired Time Square Complex, a twin tower property that comprises of Hotel and an Office Tower in Brisbane appointing Accor Asia Pacific as its Operator.
The Group also purchased the Melia@Scotts hotel at Scotts Road, Singapore. Royal Brothers Group were the first issuers of a Bond in private corporate sector incorporating unique features to channel into the above investment. The bond issue had an overwhelming response.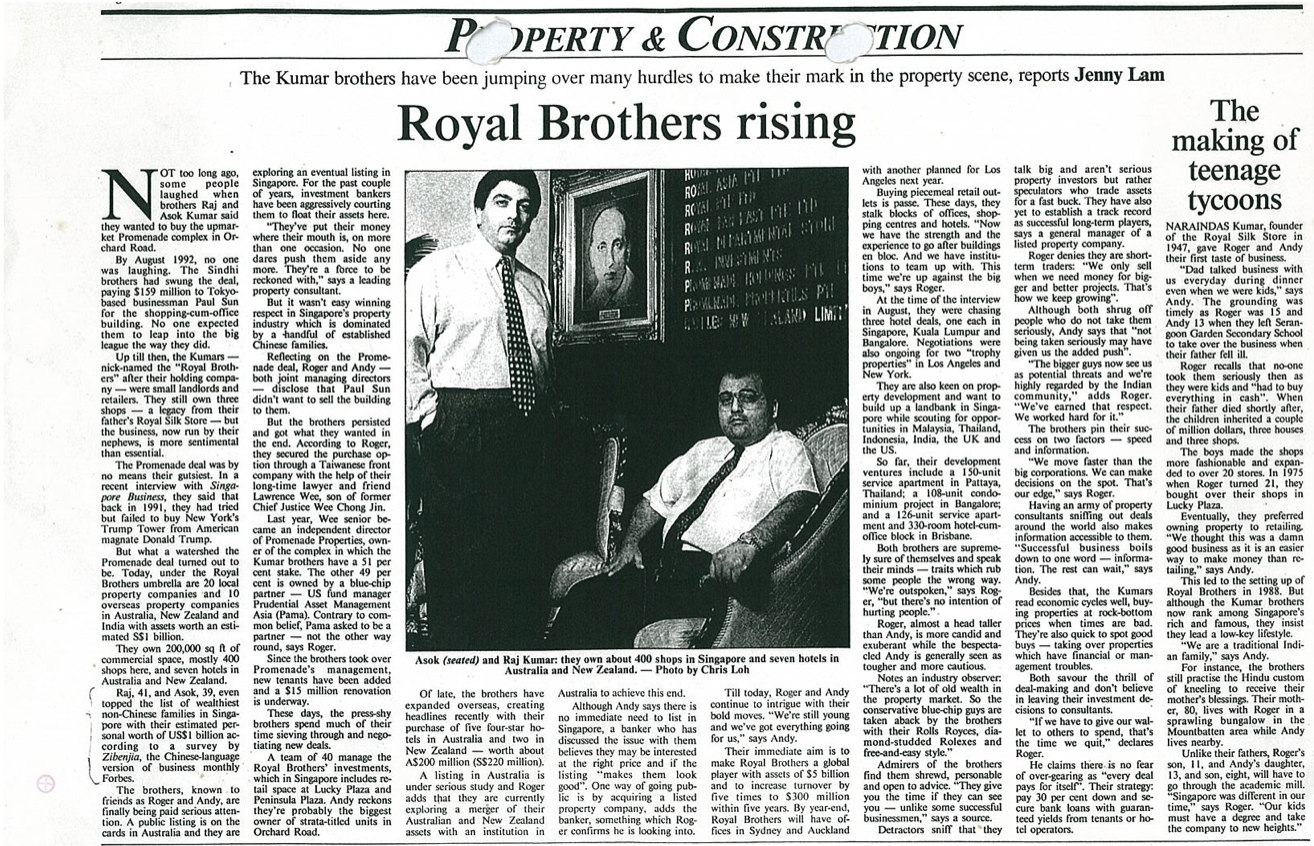 Early 2000's
Purchased the DBS Securities Building, Singapore located at Raffles Place, Singapore's Financial hub. After a major refurbishment was completed, the building was renamed the "Royal Brothers Building" housing our Group's Corporate Headquarters.